Inspired by family passion and tradition, Christophe PILLON is an active vineyard owner and grower in the wine industry, with two exceptional Domaines in Switzerland and France.
He was introduced to vineyard work at a young age by his father Gérard, who also passed on his passion for wine and his entrepreneurial spirit. After taking over the Domaines, Christophe PILLON made significant investments to modernise and expand them, being careful to continue established traditions yet at the same time developing innovative approaches to the principles of biodynamic viticulture, a system based on knowledge of and respect for the forces of life and characterised by a holistic approach to agriculture.
In this context, he is pursuing numerous visionary projects within his Domaines, blending tradition, innovation and sustainable development. The consequent results and achievements materialise in the excellent final products offered to customers.
Demanding techniques, extensive know-how, a creative spirit, quality vines and voluntary limitation of yield are the secrets to the success of these wines!
Based in Peney-Dessous and covering more than 30 hectares of vineyards in the canton of Geneva, Switzerland, Domaine des Balisiers was one of the pioneers of organic growing in the early 1980s, when it was established by its founders, one of whom was Gérard, Christophe PILLON's father. Having practised biodynamic growing for over 10 years and as a holder of the Demeter certification since 2015, it is still the largest producer of organic wines in Switzerland offering highly sought-after wines whose quality is well-established. Christophe PILLON intends to continue and strengthen the Domaine's commitment to organic and biodynamic agriculture, whilst also modernising it in a way that respects the traditions it embodies. With a view to sustaining its operations and adapting its infrastructure to the strong development of its activities, the Domaine has made major land acquisitions in recent years and continues to seek opportunities to expand in the canton of Geneva.
Nestled in an untouched dale of the Alpilles in the valley of Les Baux-de-Provence, France, the winery comprises over 30 hectares of vineyards, 25 hectares of olive groves and 16 of garrigues. After taking over the reins from his father Gérard, in recent years Christophe PILLON has undertaken colossal works to renovate all the cellars and refurbish the Domaine's facilities, including the fermentation room. From the precious alchemy of this clay-limestone soil, Domaine de Lauzières draws inspiration for a collection of fine oils and wines made according to processes that respect the most natural methods. Biodynamic viticulture, ageing in amphorae, manual grape harvesting at night: each phase of the winemaking process is carefully fine-tuned down to the smallest detail, using the lightest touch possible to allow the truth of nature to shine through unfettered.
Since the 1990s, Christophe PILLON has been active in the real estate sector in Switzerland, in particular throughout the Lake Geneva region, through several entities whose purpose is to develop and manage real estate projects on his behalf.
Thanks to their professionalism and experience in the different fields of real estate (guidance, management, sales, construction, real estate law, etc.), his teams are able to master all the areas of responsibility in the sector, and as such can successfully carry out the projects they are given, in particular as regards complex, large-scale development operations.
Renowned for his dynamism and thoroughness, Christophe PILLON maintains privileged connections with the main players in the real estate sector (authorities, banks, agencies, lawyers, notaries, architects) and benefits from a solid network of business relationships, both locally and internationally.
Over the years, the entities headed up by Christophe PILLON have successfully been a part of bringing many real estate projects to life, which translate to several hundred homes and tens of thousands of square metres of commercial or industrial businesses.
These companies have accrued valuable experience in a wide range of specialised sectors, including planning large urban development projects in strategic locations, constructing residential blocks of flats in vacant areas or areas for development, implementing plans for offices and areas intended for public facilities, developing and managing shopping centres and car parks, promoting luxury detached villas and grouped residences, restoring historical buildings in protected sites, redeveloping industrial wastelands, constructing service stations, marketing chalets in mountain resorts and apartments in condominiums, etc. Christophe PILLON is currently developing about fifteen projects in French-speaking Switzerland alone.
Based in Geneva (Switzerland), the focus of CP IMMO's business is the development and reclamation of real estate projects, as well as carrying out real estate transactions in the commercial, industrial and residential sectors, more specifically in French-speaking Switzerland.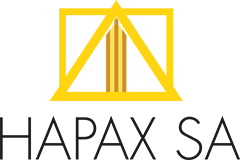 HAPAX SA, a general contractor based in Geneva (Switzerland), specialises in the construction, renovation and transformation of buildings, dealing in particular with the main structure and secondary works.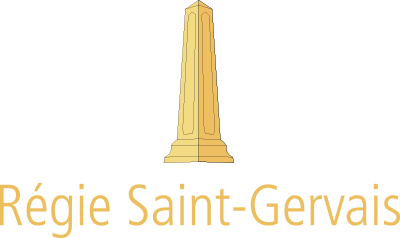 Based in Geneva (Switzerland), REGIE SAINT-GERVAIS SA is a company which operates specifically in the fields of consultancy and promotion, as well as the management and administration of real estate.
ORPI SA is a company based in Geneva (Switzerland) that provides services in the fields of real estate management, consulting and brokerage.
Christophe PILLON fell into motor sport at a very young age, as his father Gérard was already a keen racer in the 1960s and 1980s. After an introduction to the sport via the Volant WINFIELD at Le Castellet in 1986 and Formula 3 in Switzerland, Christophe PILLON participated for a time in the FERRARI CHALLENGE (3rd in 1996 and 2nd in 1997).
He took part in the legendary 24 HOURS OF LE MANS race three times, where he won in the LMP 675 category the first two times he participated, in 2002 and 2003, behind the wheel of a REYNARD 2KQ LEHMANN as part of the NOEL DEL BELLO team.
Although he has now stopped competing, Christophe PILLON still drives for pleasure sometimes and remains interested in the automotive world and the radical changes that are taking place in the sector, for example in terms of e-mobility. He also provides financial support to talented Swiss and French drivers active in various fields of motor sport, such as karting or Formula, in order to help them pursue their passion and make their sporting dreams a reality.
« Whatever you dream of being an entrepreneur, start it. Boldness has genius, power and magic. »
Goethe